There are so many wonderful things to register for! And really, who can resist a good registry scanner? But before going crazy and registering for 7 cake pans, 3 pizza cutters, and 9 wine glasses, you may want to consider some of the following ideas that are a bit outside the box....
STATEMENT DINNERWARE
Many couples opt to register for classic white or fine China dinnerware as wedding gifts. But perhaps try something with a flair of art and color, the options are limitless!
OVEN-TO-TABLE PIECES
Who, in their right mind, wants to try to figure out what to serve a meal in after slaving away in the kitchen preparing it? The perfect solution.....Oven-to-Table pieces! You can impress your guests & save yourself the headache of presentation by registering for a few key pieces. Choose a solid color theme or shake it up and insert a variety of colors
ARTWORK
If you are moving into your first home or apartment together after you exchange vows, this is a brilliant idea! Or, if you just want to update your existing walls & shelves with pieces you both enjoy, you may want to consider registering for pieces of artwork to adorn your walls and your shelves that do not remind you of your college years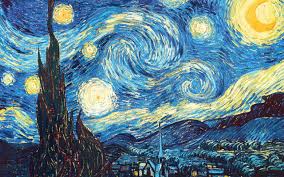 LUGGAGE
Let's face it, good luggage is expensive! And who wants to spend hundreds of dollars on luggage when you still have your parents mismatched hand-me-down pieces that work alright. But perhaps you should consider registering for some nice pieces of luggage that you can use on your honeymoon....You really don't want the zipper breaking and having your honeymoon attire laying all over the luggage carousel! We love the AWAY brand that has chargeable USB ports built into the luggage so you can charge your tablets & phones on the go, or the PELICAN brand that is waterproof & comes with a lifetime warranty
HONEYMOON
Well, you are going to need to use the luggage you registered for, so why not register for your honeymoon as well? Such sites as Honeyfund.com, Wanderable.com, and Travelersjoy.com (to name a few) allow you to register for your dream honeymoon and have your guests gift funds for your honeymoon